Rathinam Is More Than An Institution
Rathinam began its journey more than 40 years ago with a vision to create an educational community with a global outlook. The dream kick-started when K.P.M Matriculation School was established in Eachanari, Coimbatore.
The popularity of its educational ethics spread far and wide. Today, this foundation has grown into a sprawling ecosystem of educational institutions catering from directorial programs, technology parks to well-equipped Special Economic Zone (SEZ), incubation centers, and public schools.
At Rathinam, we help budding talents to face real-world scenarios. Providing a well-rounded curriculum, inspiration, and empowerment has always been our core objective.


Going a Step Beyond
The Conventional
The Four I's Of Our Establishment
"Working" and "Living" are the two paradigms that define the Life at Rathinam.
Rathinam is much beyond an institution for learning. It is a distinct community where diversity is most welcomed. We have people from diverse nationalities and cultures work, live, learn, and play.
We go beyond the common concept of academia and inculcate a holistic sense of education in the students. At Rathinam, the journey to learn is never over and we make sure that our amenities help students achieve to the best of their potentials.
Chairman's Message
When you walk through the portals of Rathinam, you are entering into a world that leads to your future. We believe that acquiring a degree is only a part of the learning process. The bigger quest is to prepare the students mentally to lead their lives better.
At Rathinam, our goal is to create global leaders who will contribute their knowledge in building a more prosperous and peaceful world. We are committed to inculcate strong, ethical and moral values to our students. Our faculty members prepare the students to become self-reliant.
– Dr. Madan A Sendhil,
Chairman- Rathinam Institutions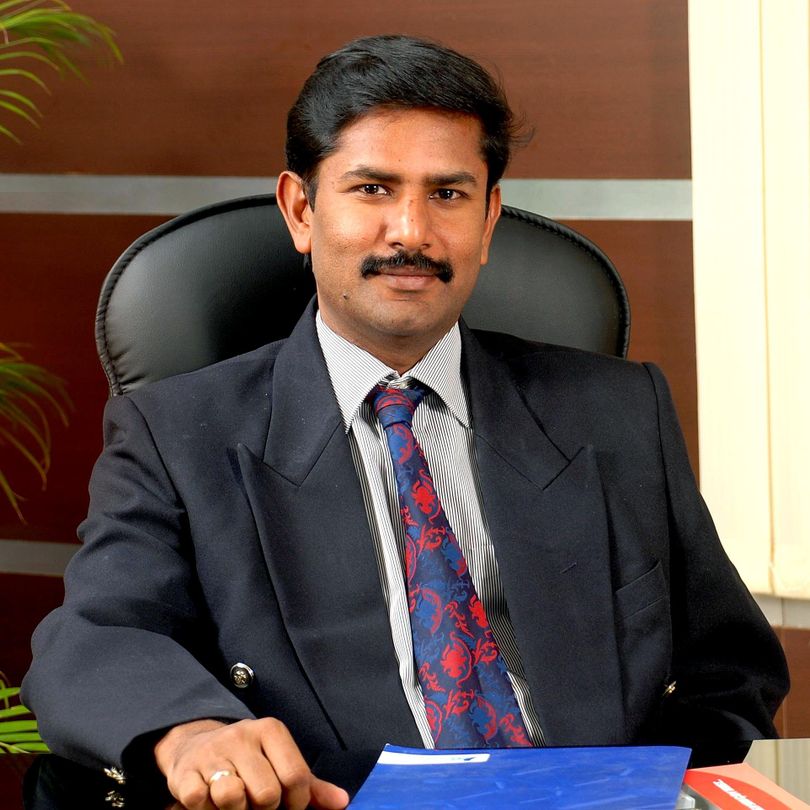 Our Group of Institutions




Helping students pave their way towards creative and analytical domain





The array of U.G and P.G courses propelling students to be the torch bearers of technology and innovation.





Moulding the future leaders and arming with the managerial acumen to spear head the economic scenario





Nurturing the future designers to be creative architects of the global infrastructural development

Infinite Possibilities In One Place
In recent years, Rathinam Group of Institutions has successfully evolved and become a trend-setter in offering excellent education and lively campus life. 10+
WORLD CLASS INSTITUTIONS 10000+
DOMESTIC AND INTERNATIONAL STUDENTS 6 Reasons To Choose Rathinam
Placement & Employment
To ensure that every student is placed in the right career path, our placement officers and experts train them in every aspect throughout their academic journey.
Spacious Campus
Spread across 73+ acres of land, the Rathinam's campus is huge, peaceful, and surrounded with lots of greenery.
Modern Infrastructure
With comprehensive healthcare, libraries, computer labs, furnished classrooms, sports facilities, hygienic canteens, and hostels, we provide all the welfare measures that the students need.
Highly Experienced & Skilled Faculty
Our faculty have graduated from the best institutes and have immense experience to make learning an effective and exciting experience.
Advanced Courses
We offer advanced academic courses that enable students to develop their skills and prep for their professional qualities.
Entrepreneurship Programs
EDC (Entrepreneurship Development Cell) is a separate wing that has adequate facilities and expertise to identify, encourage, and nurture the budding entrepreneurs in fulfilling their dreams.